At New Voices, we cover the crucial elements of your college experience. Like your awkward JSwipe dates.
Don't lie, you've been on some sort of Jewish dating app or site. You're embarrassed – but you made an account, you deleted it, and then you downloaded it again after your fill-in-the-blank Jewish family member nagged you about your love life… again.
That means you've seen it all. The terrible pick-up lines involving Jewish ritual objects. (Not interested in your shofar, thank you.) The bios that read, "Let's say we met at shul" or "Your bubbie will love me." And, of course, the uncomfortable online encounters with people you know from Hillel/Chabad/synagogue/camp/family gathering/Jewish-space-of-your-choice.
And we want to laugh at you. We mean, with you. So, New Voices called for comments and stories on campus Jewish dating, and we've collected some cringeworthy gems for your enjoyment.
(And because y'all are private about your private lives – the nerve – the stories are anonymous.)
1) First, you match on JSwipe. Then, you meet through your Jewish mother. Because, of course. 
"I matched with this girl on JSwipe. I didn't message her yet but took notice of her because she was much cuter than the people I normally match with. Then I exited the app and forgot about it for a while. My mother told me that she wanted to go out to dinner with me, two of her friends, and their children who are around my age. We end up going to dinner, and when I get to the restaurant and meet everyone, there was the girl from JSwipe."
2) Or your mother kindly does the online dating for you – without your knowledge. 
"My wonderfully overbearing Jewish mother decided to go and catfish me a nice jewish guy on JDate without my consent or knowledge. (My Bubbie was in on it.) Weeks in, I come to find out my Mamaleh has been talking (as me) to guys on JDate and, with pride in her eyes, has potential suitors for me. After weeks of begging her to take down the site she created for me, her response was, 'Well, I guess I could see how it could bother you that they're falling in love with you, but they really love your mother.'"
3) You might be juggling too many Jewish law student suitors at once. 
"I went on a swiping spree and among my matches were Jake and Ben. I messaged back and forth with Ben, enjoying the conversation, and I spoke a little bit with Jake, confused about the fact that he went to Yale Law School and said that he was living in Boston. I realized that Jake was only here for a summer and decided that someone who was living near me only temporarily was not someone I was interested in seeing. I gave Ben, a student at a Boston-area law school, my phone number, and from there, we started texting back and forth, eventually scheduling a date.
When I went to meet Ben, I realized on my way to the restaurant that his name in my phone was 'Jake.' How silly of me, right? I must have gotten their names mixed up. I got to the place where we were meeting for dinner and shot him a text saying ,'here :)' and within a moment, a bright and smiling Jake, not Ben, met me. What the hell was going on?
During dinner, I contemplated taking shelter in the bathroom while I performed some quick detective work to solve the mystery of the hot mess I had gotten myself into. Instead I proceeded with caution throughout the conversation, making sure that I didn't mention any details from the other match's life to avoid further confusion. After my date, I figured out that I started two different conversations simultaneously, each with a different guy. I gave Jake my number, thinking he was Ben. I have walked away with the lesson to be more careful with the names and life stories of all of the knights in shining armor that appear on my screen."
4) Or… there may not be enough Jews to go around.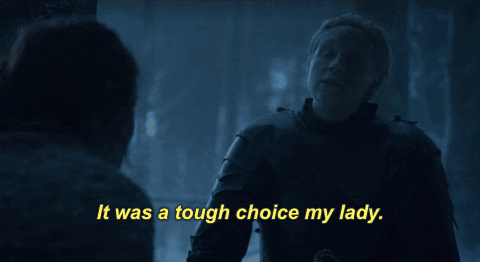 "Time to woo all three of the Jewish women in my area!"
5) Whether you have too many choices or too few, chances are your potential Jew-boos are… interesting.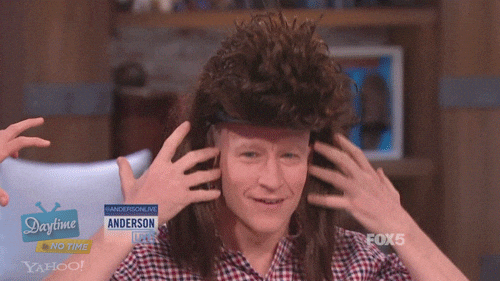 "I went on a JSwipe date, and the guy showed up sporting an '80s-tastic mullet. We went bowling and he proceeded to go full Israeli commando on an employee for having the audacity to deny us bumpers. Not besheret."
Think you can top these terrible Jewish dating moments? We'll add yours to the list. Send us your stories at editor@newvoices.org.