MLA Hosts Panel on Boycotting Israel at Annual Conference
The Modern Language Association will hold a panel called "Academic Boycotts: A Discussion of Israel and Palestine," described as a discussion of "the political movement Boycott, Divestment, and Sanctions against Israel, seen by its defenders as a viable means to end the Palestinian occupation," according to the article in the Forward, at its annual convention in Chicago that began yesterday.
Later at the convention, MLA members will vote on a resolution condemning Israel for restricting foreign scholars for teaching in the Palestinian territories. Jewish groups, including Hillel, B'nai Brith International, Stand With Us, and the Israel on Campus Coalition (ICC) have expressed their dismay and have organized a counter-panel featuring MLA members who are anti-BDS at a nearby facility. Though these organizations petitioned the MLA to include their panel, their request was rejected because it was both submitted too late and because the MLA only accepts panels organized by MLA members at its conference, according to a report in The Jewish Voice.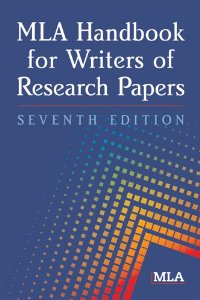 "We believe the members of the MLA deserve to hear a far more diverse set of perspectives on the issue of academic freedom in Israel and nearby countries. The MLA members, as academics, certainly can appreciate the value of multiple perspectives on what is a very controversial issue," ICC head Jacob Baime told The Jewish Voice.
The larger fear expressed by these organizations is that this is all a prelude to boycotting Israel as the American Studies Association did last month.
The organizers steadfastly deny this while remaining unapologetic about their choice of speakers, telling the Forward that they see this as a balance to all the anti-BDS sentiment that has been that has historically dominated the conversation. "The wisest thing for critics of BDS to do is organize their own session as we did. I think that's not only their right, I would support them and attend," said Samer Ali, the panel's organizer, and himself a BDS skeptic, according to the Forward.
You may have noticed that this, like all articles on New Voices, is written in AP Style, not MLA. This is no accident—as long as the MLA even harbors thoughts of boycotting Israel, we are boycotting them. Their style will never grace our Web pages until they issue an apology for ever having doubted the rightness of any of the Jewish State's actions, written in Hebrew, on stationery prominently featuring the Israeli flag, and endorsed with the signature of ZOA head Morton Klein; and accompanied by a new MLA rule requiring that "Palestine" and "Palestinian" always be written in scare quotes.  I am absolutely certain that this policy of ours will have as much impact on the MLA as anything they resolve at their panel will have over the policies of the State of Israel.
And that's to say nothing about the blatant hypocrisy of a coalition of the ICC and Hillel calling for a more open discussion on Israel.
Israeli Government Starts Paying Non-Orthodox Rabbis
The State of Israel has just paid the salaries of 4 Reform rabbis in Israel, its first ever payments to non-Orthodox rabbis. This was in accordance with a Supreme Court decision 18 months ago that upheld an agreement for the State to pay the salaries of non-Orthodox congregational rabbis just as it pays their Orthodox counterparts.
According to the JTA, this agreement only pertains to "Reform and Conservative rabbis in Israel's regional councils, but not in large cities where most serve," and stipulates that "[o]nly rabbis of congregations with at least 250 members can receive full-time pay; those leading congregations of 50-250 members may receive half a salary even though they'd be required to work full-time."
The payments are to be made by the Ministry of Culture and Sport, rather than the Religious Services Ministry that pays Orthodox communal rabbis.
Many are hailing this as an important step towards breaking the ultra-Orthodox monopoly on Judaism in Israel, a monopoly that also gives a fundamentalist (and mostly non-Zionist, so don't ask them to speak at your Hillel) minority total jurisdiction over matters of Jewish marriage, divorce, and conversion for the entire State.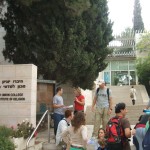 This monopoly is so entrenched that the Reform movement in Israel doesn't quite even know what to do about having broken it, as this bizarre quote demonstrates:
"This is a historic and important step in the long struggle toward pluralism, religious freedom and the recognition by the State of Israel of all branches of Judaism," Rabbi Gilad Kariv, director of the Reform Movement in Israel, told Haaretz. "The Reform Movement will continue to act to redefine the relationship between religion and state in Israel and to separate the religious establishment from the authorities; however, as long as the state continues to fund religious services and the salaries of rabbis, we will make sure that this is done on an egalitarian basis."
What Rabbi Kariv seems to be saying here is that while he is against the state paying rabbis, if they're doing it anyway, his movement wants its fair share. In other words, Reform rabbis are waiting for Haredi rabbis to start living up to their principals and stop getting paid by the State they don't believe in so that his movement can start living up to its principals and likewise stop getting paid by the State it does believe in.
This is dangerous, as the Reform Movement has a Religious Action Center political lobbying coalition in Israel like it does in America. If Rabbi Kariv's pathetic remarks are any indication of the operating principals of Reform Judaism in Israel, I would expect them to regularly release statements such as: "The State of Israel should grant greater amnesty towards African migrants. However, as long as it doesn't, we will continue to work to ensure that refugee discrimination is done on an egalitarian basis," or "As long as Women of the Wall are discriminated against at the Western Wall, we will work hard to ensure that no religious group can pray there in peace."
Reform in Israel: If you truly are movement for social change, make the sacrifice to stand up for what you believe in. Be the change you want to see.
Israeli Health Ministry Recommends Free Abortions for Almost All
Israel's Health Ministry recently recommended covering abortions for all women ages 20-33. As the Times of Israel story reports, "According to the recommendations, women seeking an abortion will still need to receive the approval of a government panel. The committee wanted to fund the procedure for all women, according to Ynet, but budgetary constraints forced them to limit it by age." The government panels are made up of two physicians and a licensed social worker, and at least one of these three must be a woman. Approval is a given, as the panel allows the abortion in over 98% of cases.  Abortions for those younger than 17, for victims of rape or incest, or for those whose lives would be threatened by childbirth are already free and guaranteed in Israel; women soldiers are also entitled to at least one free abortion during their service.
As this proposal and existing laws indicate, abortion is nowhere near as big a deal in Israel as it is in America (if Congress proposed a bill giving at least one free abortion to every woman in uniform, we would need a lot more women in uniform because it would start a war). While part of this has to do with Jewish law and Jewish culture's more nuanced stand on abortion and the personhood of fetuses, it is possible that religious opposition to this law could bring the issue to the forefront like never before.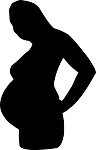 To this end, the opposition of Rabbi David Stav, the founder of Tzohar, an organization of religious Zionist rabbis, is interesting. In an interview with Israeli paper Arutz Sheva, he argues that increased funding for abortions is immoral in part because it will take funding away from diabetes treatments and other more life-saving measures. Since I heard this view nowhere else, I contacted a teacher in Israel, and he confirmed that since there is only so much money in the national health budget, increased funding for one treatment means decreased funding for others. As Times of Israel reports, these abortions are estimated to cost the State 300 million NIS ($86 million). Healthcare costs in Israel are based on a percent of the GDP, always less than 10%. Three hundred million shekels, then, is not an insignificant part of that budget.
Though an increased availability of abortions might make things safer for many women, I can't help but wonder why they don't just cover contraceptives instead. Contraceptives are not covered under Israel's national healthcare policy,  though providing them would be cheaper, safer, less painful, and less religiously problematic than free abortions. Everyone would win. No wonder the Israeli government doesn't do it.
This issue raises another important question: If the measure passes, how much longer can American conservatives continue to unflinchingly support a State that offers both socialist healthcare and free abortions?
GCI anti-BDS Student Conference in Jerusalem
Jewish students from around the world were invited to Jerusalem December 30 to learn how to counteract movements to delegitimize Israel on campus in a session hosted by the Global Campus Initiative. The 100 students represented the World Jewish Congress (WJC), European Union of Jewish Students (EUJS) and World Union of Jewish Students (WUJS).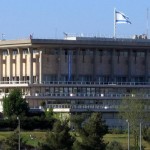 These student leaders spent the day attending sessions on how to fight Boycott, Divestment, and Sanctions and other anti-Israel movements on campus. According to Maggie Suissa of the campaign director for the WJC in the UK and Ireland, the important thing is to let the students themselves set the agenda, as each campus has its own unique set of challenges.
I wonder how far they are willing to go in this. I unfortunately wasn't at the session (I was invited, but, you know, work and money) so I'm left to wonder what their starting assumption for this activism was. Was it, as Eric Fingerhut's seems to be, that any Jewish student who supports BDS can't be trusted to form his or her own opinion, or are they approaching it with more nuance? I believe strongly that a counter-protest is the worst way of starting a mature conversation (not that the protests themselves are typically any better). In my experience, most people without strong views one way or another—those protesters and activists most hope to persuade—are made more apathetic by the sight of extremists engaged in screaming matches. The best activism is done with facts and a ready willingness to engage in reasoned debate. Most BDS advocates aren't stupid, anti-Semitic, or gullible, they have reasons. As Ms. Suissa said, the ultimate goal should be "to create articulate, well-versed, well-spoken Jewish leaders." For the sake of Israel on campus, I hope these students came away from the event more able to talk and less able to scream. If they are ready and willing to talk and their opponents are not, in the eyes of the moderates, they've already won.
Derek M. Kwait graduated from the University of Pittsburgh and is the editor in chief of New Voices.