The publishing world is hard to get into. To make the process easier, and to give graduate students real-life hands-on experience with publishing, Portland State University created its own publishing house for its publishing school's Master's students. The company, Ooligan Press, was founded in 2001. Students are involved in every step of the publishing process, from design to marketing, and each title has about 25-30 students working on it from beginning to end. It's an unusual approach to publishing, and it's been largely successful, publishing between three and six books each year.
One such book, the young adult novel Blue Thread, was published last year and won this year's Oregon Book Award for Young Adult Literature. The story follows Miriam, a young Jewish woman during the suffrage movement, and travels with her on a journey including her grandmother's prayer shawl and the women of the Bible. Ooligan Press will be publishing a companion novel to Blue Thread this fall. To read our review of Blue Thread, stay tuned for next week's post. 

We spoke to Blue Thread's author, Ruth Tenzer Feldman, about this and her other books. Feldman is incredibly accomplished, and has written more than 10 books and innumerable articles on every topic. Blue Thread was her first fiction piece. We have a feeling that if you read her interview, you'll end with more questions than answers about this quirky, successful writer.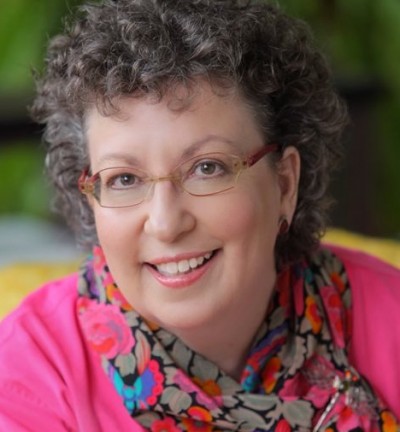 You've written about a lot of topics, from your Corgi to the Dust Bowl to solar-power cars. How do you pick all these topics, and how do you keep all of them straight?
Most of my articles have been for magazines that have particular themes each month. The trick is to find something that relates to the theme and that interests me enough to research and write about it. I'm learning as I go along, which helps to keep the writing fresh. How do I keep them straight? I don't. Ask my family. One month I am so into, say, how leeches are used in modern medicine, and the next month I've already forgotten half of what I've written. Why? Because I am so into….you name it.
You've lived in many different and different types of places: New Jersey, Italy, the Netherlands, Oregon; what sort of place do you enjoy best? 
Oh, my, Oregon by far. Portland is wedged on the rainy side between volcanic mountains and the sea, and I'm about 90 minutes from both. On the other side of the Cascades is high desert and a whole 'nother world. Awe-inspiring. I like being in a city with quick escape routes to nature.
You're on your way to Istanbul soon. Do you travel often for pleasure? How do you find the time?
I'm off to Istanbul and the Island of Rhodes as part of research for my next book—the one that's still forming in my brain and is total vaporware on paper. This one intertwines Portland, Oregon, in the future and Istanbul in the 16th century. How? Not sure yet. Of course I could research this all on line, but the trip sounded like fun. 
Most of your books are nonfiction, but your last one is historical fiction/fantasy. So is the one coming this Fall. Which type of writing interests you most and why?
Tough question! I have a passion for both "faction" and fiction. Having colored within the lines for my first ten books, I simply had an itch to…well, my polite friends refer to "stretching the truth." I prefer to use the term "lie." I was writing a biography about Calvin Coolidge and I so wanted to invent incidents for him. That's when I knew it was time to try fiction.
Is there one particular story you still want to write?
After my mother died, I discovered a plastic bag in the dining room cabinet. Inside was a yard or so of thick, hand-dyed-and-spun flax, and a note: "My mother's mother made this in Russia. All that's left to remember her! Hachva was her name." I yearn to write about the making of that flax. But what?
You seem to have a lot of interests. Are you ever bored?
Rarely. I do get bored when I'm politely listening to someone drone on and on and on. And then I start to imagine what he/she would look like with an extra ear growing out of his/her nose, and then I'm not bored. My brain is engaged, if not my attention.
I can write/revise for maybe five or six hours a day max. Then I'm toast. So there's time for reading. These days I've been reading a lot of young adult literature. Recent favorites include John Green's The Fault in Our Stars, Maggie Stiefvater's The Scorpio Races, and Paulo Bacigalupi's Ship Breaker. Not the very latest from what I've read, but certainly the most memorable.
Do you have an opinion in the debate about "kids these days" and all the technology that keeps them from books and animals, two of your main interests?
My opinion is colored by Sam, age six, who plays computer games and is totally into Star Wars everything, but who also devours real print books and is happy to gape with me at a swarm of ants on the sidewalk. Will he stay as balanced at sixteen? I'd like to think so.  So now is when I should confess that when I want to totally unwind, I play Angry Birds. 
What role does your Judaism play in all of this? 
I suppose I could say that the social justice component of Judaism informs nearly all of my books, as it does my perspective on life in general. Certainly Blue Thread, and the upcoming book, The Ninth Day, is steeped in Judaism. Serakh, the daughter of Asher, is a character in both books, and she comes straight from the Torah. She's listed among the 70 Jews who came to Egypt in the time of Joseph, and she's there again during the exodus about 400 years later. Nu? Such a woman deserves a midrash. She's had several over the years. Mine isn't the first. In my version, Serakh travels through time and space, which she calls the olam. As in "forever and ever" and the universe. A mind-stretching word from the liturgy.
Blue Thread pairs the woman suffrage movement in 1912 Oregon with the biblical daughters of Zelophehad. The Ninth Day pairs the Free Speech Movement in Berkeley in 1964 with an attack on the Rhineland Jews during the First Crusade, and resulting self-martyrdom (kiddush ha-Shem). Yup. A bunch of Jewish themes. Judaism was the garden plot I happened to be born to tend, and so that's where I reap and sow.