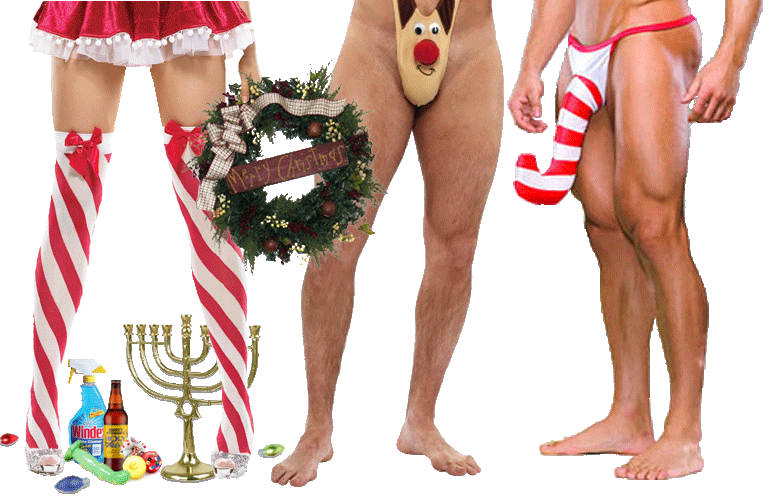 Well, here it is again: Christmas. Lights are a-twinkling in every store window, Salvation Army volunteers are ringing bells everywhere, and green and red drape every available space in the country. As Jews who weren't raised with a tree in our living room, there's more than a bit of FOMO this time of year. We don't necessarily want to celebrate Christmas…but everyone just looks so cheery this time of year. Jolly music bursts from every stereo ("We wrote most of those songs," we Jews comfort ourselves) and merry men grant wishes to eager, believing children. It's a Wonderful Life, Love Actually, Die Hard…all the good movies take place during Christmas. It makes even the least secularized Jew want to go out and do something exciting on December 25th, maybe spend some of that Chanukah money we just got.
So here it is. Ideas of how to spend your Jewish Christmas break, as brought to you by the (slightly FOMO) Jews of New Voices:
If none of these ideas appeal to you, just give in to your temptations and go see the Rockettes. Or the Nutcracker. Or A Christmas Story or Elf or Angelina Ballerina or the tree at Rockefeller Center or the beautiful windows on Fifth Avenue. You know you want to.